B&B La Gioia
A new B&B in the heart of Ischia Porto
Il viaggio è circolare. La gioia della partenza. La gioia del ritorno.
Dino Basili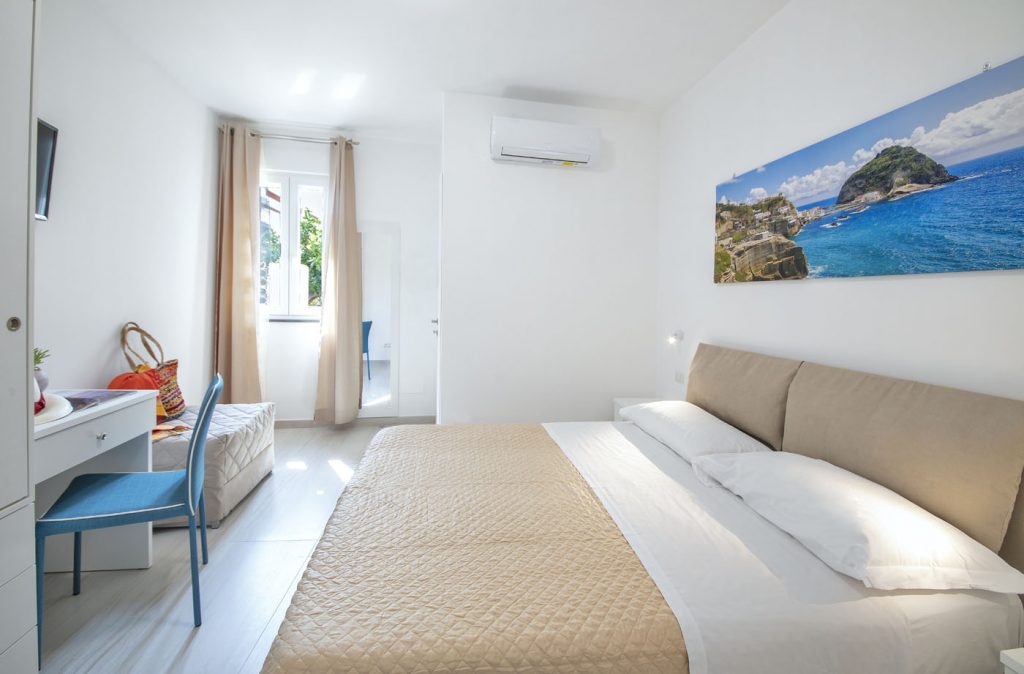 B&B la Gioia offers you delightful accomodation 2 minutes away from the main port and from the beach of San Pietro. Enjoy the charms of the main town of the island at B&B la Gioia. Our rooms, furnished with comfortable beds, derive their name from the main symbols and places that made Ischia famous around the world. More about each room can be learned by reading below.
Wake up and enjoy our continental breakfast with pastries, fruit, bread, butter, jams and various hot beverages